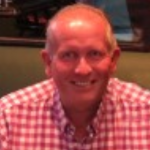 MV Utilities was launched by Dave Hogarth over 10 years ago and has steadily helped thousands of customers switch or stay with the same suppliers at better rates.
Over the years things in the industry have changed the team at MV Utilities has largely stayed the same. We have evolved the business to offer a seamless and easy to understand method of changing your gas and electricity supplier.
With Covid -19 many customers have neglected to look at what they are paying. If you have seen your usual prices increase, you could be paying 'Out of Contract Rates' that are sometimes 35% higher than normal tariffs.
Whatever your circumstances MV Utilities are on hand to guide you through the best option.